- Thank you for your support of not blocking ads -
What is "Welcome Home" gift?
If you will not log into the game for at least 2 weeks, then when you will log in, a gift "Welcome Home" will be sent to you. This gift can only be received once.
"Welcome Home" gift items:
Elite Teleport x 1
Food Crate (100.0K) x 22-28
Oil Crate (100.0K) x 22-28
Steel Crate (20.0K) x 22-28
Peace Shield (1 Day) x 1
Elite Recruitment Order x 9
Building Speed Up (1 Hr) x 32-38
Healing Speed Up (1 Hr) x 32-38
Recruitment Speed Up (1 Hr) x 32-38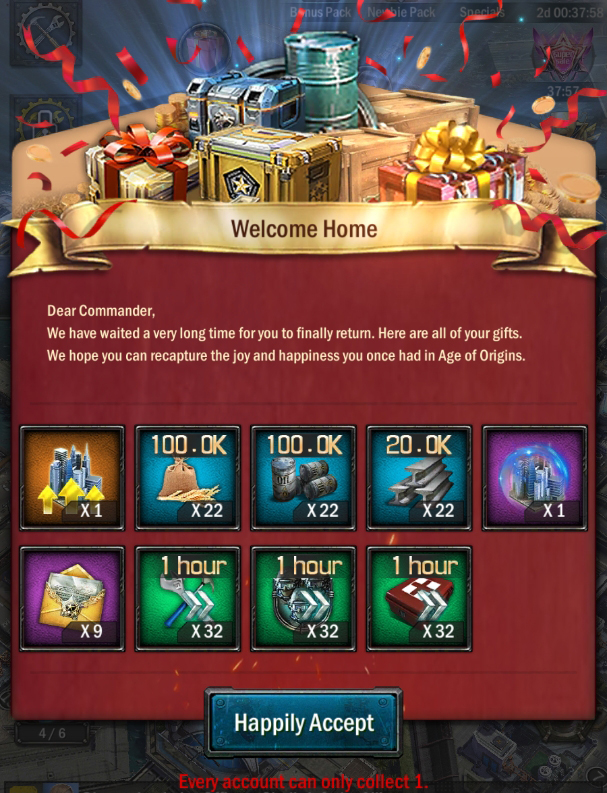 - Thank you for your support of not blocking ads -